All Seasons Hire takes the Biscuit!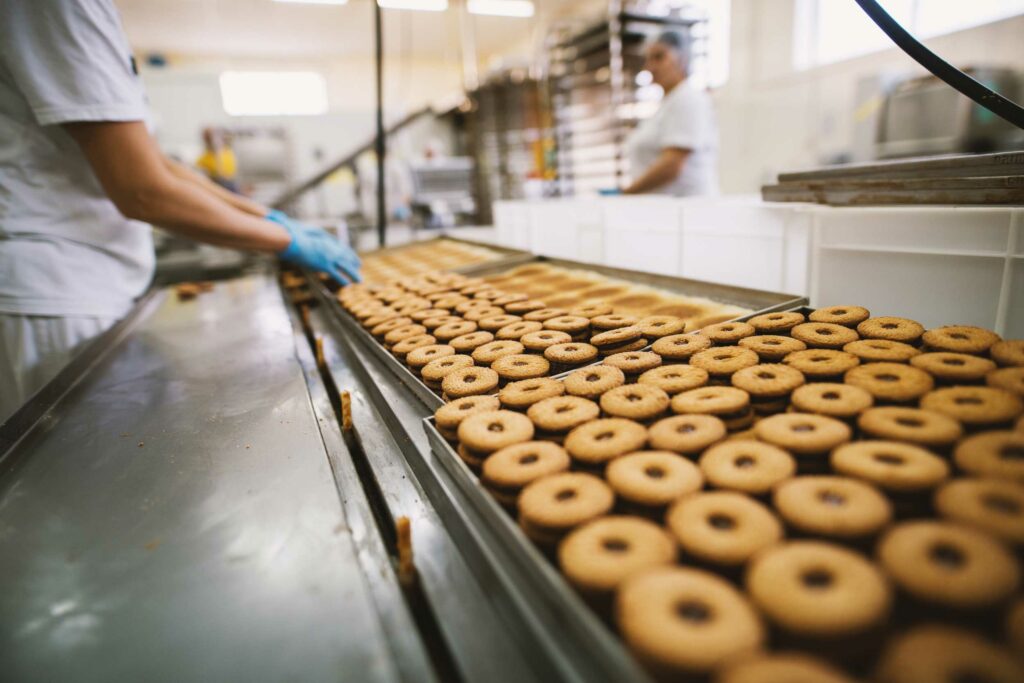 A chiller failure at a biscuit manufacturing site meant that production of one of the nation's favourite brands ground to a halt.
The chiller failed in the early hours of a Saturday morning and a decision was made immediately to hire in a temporary unit. A competitor hire company had supplied a unit for this very application in the past; unfortunately they didn't answer their phone and could not be reached.
The shift manager then remembered All Seasons Hire who had provided a large scale temporary air-conditioning system into one of the baking halls the year before.
He called the 24/7 helpline number which was immediately answered by a friendly, knowledgeable engineer who understood his process and what would be required logistically.
The chiller required provides metered amounts of cold water into each batch of biscuit mix. It was essential that exactly the right amount of chilled water was added at the correct temperature at the correct interval.
To ensure we could meet the clients requirements an out of hours manager attended site and assessed the application, agreed what was required and arranged for immediate delivery.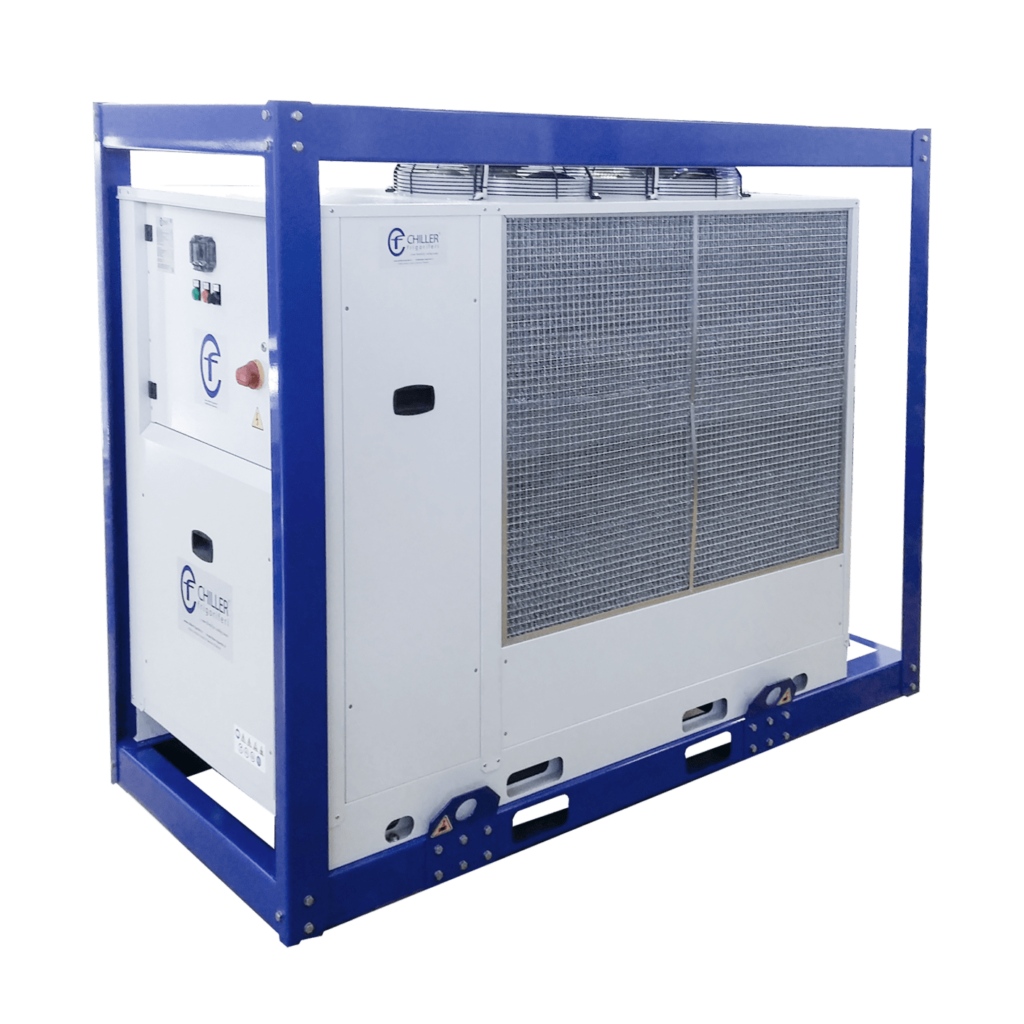 A 50kW Chiller, 316 stainless steel plate heat exchanger fitted with a 3 way actuated valve and WRAS approved temporary pipework left the nearest All Seasons Hire depot arriving on site before 14:00 hours on the Saturday. A commissioning engineer arrived shortly after and by 16:30 the system was back on line.
All carried out within 12 hours from initial phone call through to installation. Whilst the customer was over the moon with the service provided it could have been handled much more efficiently had he set up a contingency plan with All Seasons Hire.
What Sets Us Apart
Lots of companies walk the walk, especially when selling the dream of a contingency, but not many have true 24/7 support.
At All Seasons Hire we offer a full out of hours service. We don't contract out to a call centre and we don't share a mobile phone between engineers in the hope that they wake up! We have actual employees working to ensure whatever your problem; we can react fast and efficiently. We always have a director on call so if things need escalating and decisions need to be made we can do so seamlessly.
Our competitor returned the bakery's call first thing on the Monday morning!
Contact Us
If you have a cooling or heating problem, or would like to discuss contingency planning give us a call on 01264 387370 or email us at info@allseasonshire.com, we'd love to hear from you.