Resolving Cooling Issues in Data Centres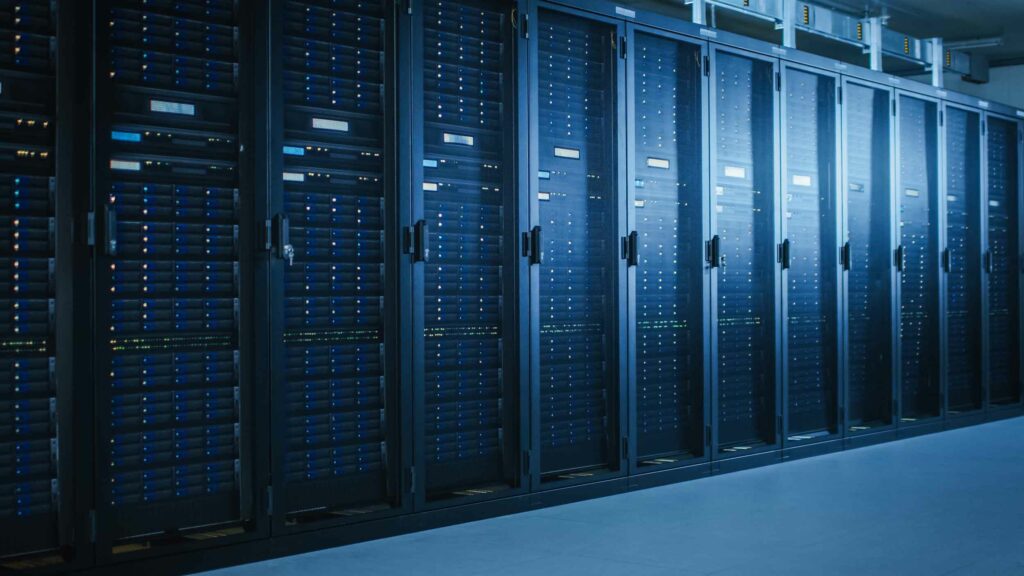 Companies operating in the IT and Data Storage sectors need the flexibility to increase capacity quickly; however, their cooling system may not have the scalability to cope with increased demand.
Capacity management is often talked about in relation to data centres. From a cooling perspective most data centres, switch rooms, telephone exchanges and UPS rooms require a stable temperature between 18 oC and 24 oC with a relative humidity between 45% and 60% RH. A poorly performing cooling system can potentially damage equipment and shorten server lifespans whilst increasing running costs and carbon footprints by up to 15%.
Why might additional cooling be required?
Most modern data centres will have plenty of resilience built into their site infrastructure, including standby systems should a failure occur. The biggest issue in modern data centre cooling isn't refrigeration capacity, but airflow management. Adding additional racks or servers can suck up the cool air and warm it creating hot spots within a data centre even when the cooling system has plenty of spare capacity.
Areas which have been converted into IT suites or small data centres often suffer from poor insulation. This leads to additional demand on cooling systems in warmer summer months and relative humidity issues in winter. Also if down-flow computer room air conditioning (CRAC) units are installed, airflow management issues could again cause problems with short cycling or airflow starvation.
Older data centre installations may well require cooling upgrades as modern servers become more powerful, more heat energy is created. It's also common to see cooling systems designed for low-density rack applications being asked to cool more than they were designed to deal with. This is often exacerbated when isle containment breaks down as more racks are shoehorned in.
Humidity is often forgotten when looking at the health of a data centre cooling system. Too much humidity can damage servers and too little humidity can cause static issues; and also reduce the effectiveness of CRAC systems, potentially causing overheating issues within the data centre.
Why Call All Seasons Hire?
If you're having problems controlling your data centre or switch room temperature, All Seasons Hire can carry out a full site survey and assessment of your existing cooling system. We can provide equipment to tackle any eventuality and get you back to doing what you do best, managing your business.
Air Movement
Our range of high-performance fans can help to enhance your airflow management and redirect cooling into areas that need it.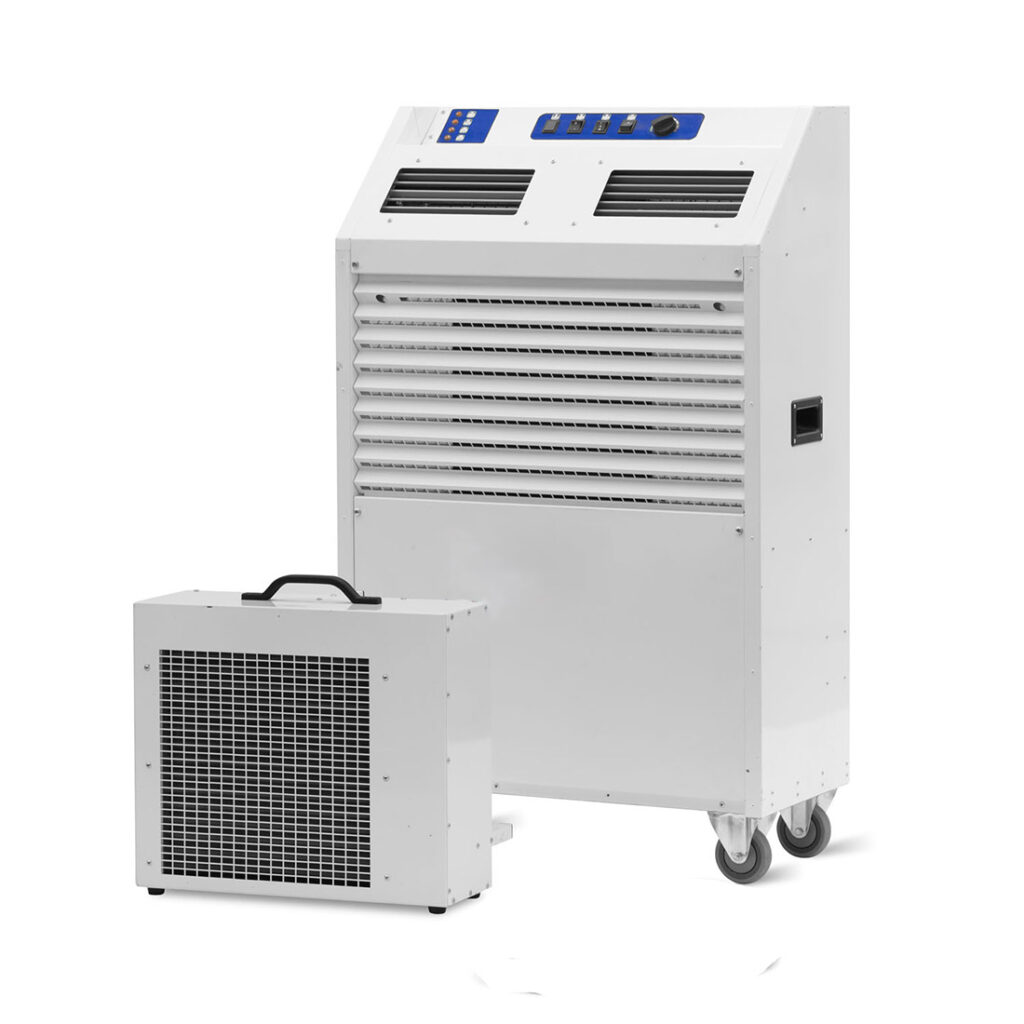 Hot Spot Cooling
Our Coolbreeze 25B air conditioning units are specifically designed for IT suites, data centres, UPS rooms and telephone exchanges. With industry-leading airflow, they are ideal for providing cooling into areas suffering from poor airflow.
Additional Summer Cooling
Our Coolbreeze 50B units pack a real punch when asked to support existing systems during high ambient conditions. At 15kW capacity, they are one of the largest portable cooling units available.
Full Turnkey Cooling Systems
If your existing system fails or is just too small to cope, we can provide a tailored cooling package to suit you. Utilising either internal or external air handling units, we can provide a full turnkey cooling package up to and including multi MW applications.
Resilience
Data Centre operators, even at the most basic sites, require some form of resilience against failure. Our range of packaged chillers can be easily attached to your existing system and be set to automatically kick in should a failure to site equipment occur.
Humidity Control
All Seasons Hire can provide humidifiers and dehumidifiers; all fitted with humidity control stats to ensure stable humidity for your room or building.
Contingency Planning
We can map out a full and detailed contingency plan. We can identify any potential single points of failure within your cooling system; and we can look at how we can help you to mitigate the risks caused by a cooling system failure.
Contact Us
If you have a cooling or heating problem, or would like to discuss contingency planning, give us a call on 01264 387370 or email us at info@allseasonshire.com. We can arrange a site survey carried out by a data centre cooling expert and get a cooling solution tailored to your needs delivered and installed.