Introducing the new All Seasons Hire website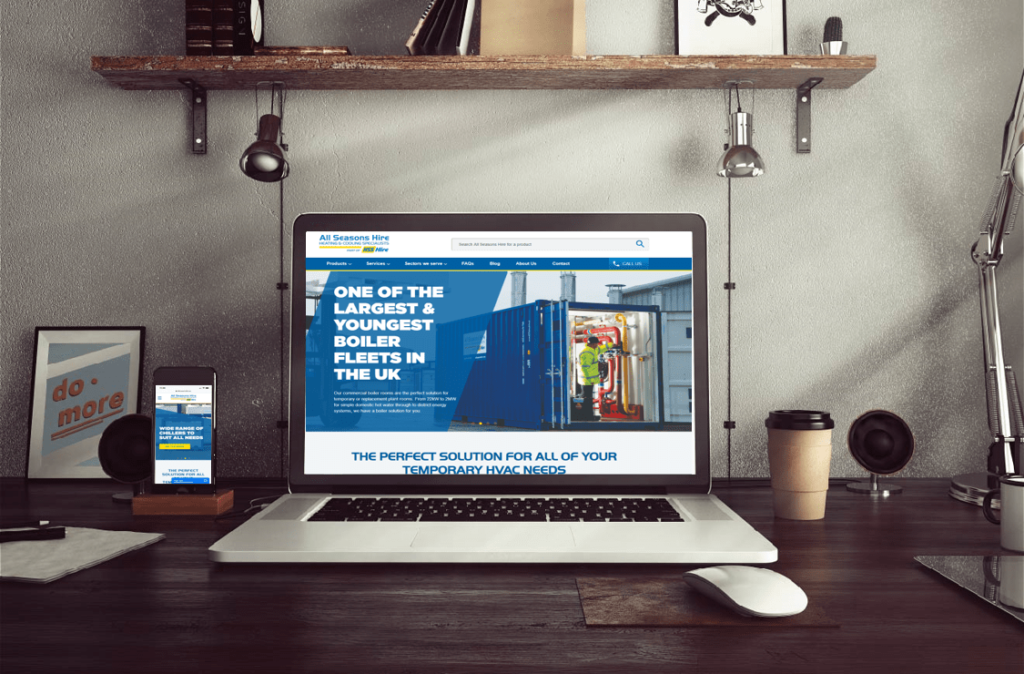 The team at All Seasons Hire are proud to announce the launch of our new, exciting website. Your customer journey begins here today…
You may not know it but we have been helping our clients with their heating and cooling hire requirements for over 14 years. Since we were acquired by HSS four years ago and new management in place, it's fair to say that the rate of business growth has accelerated rapidly. Today we are now one of the industry's leading HVAC hire partners. We are now ready to stand up and shout about our achievements, and highlight some great examples of the work we do.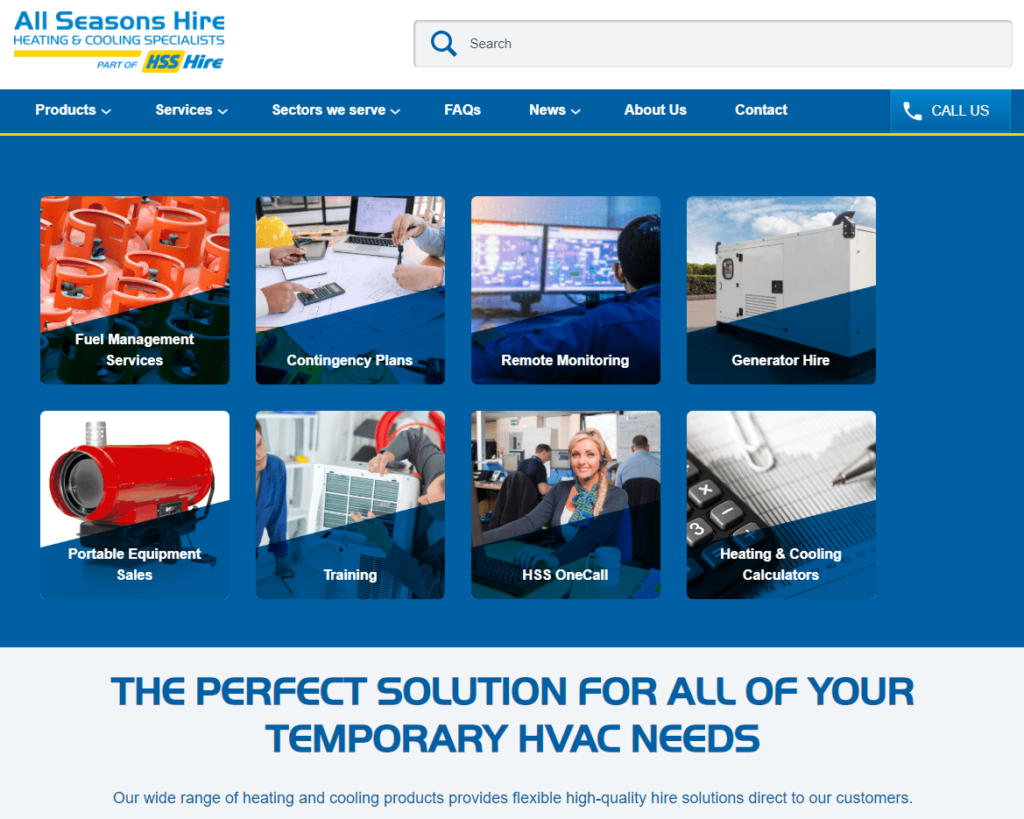 One of the drivers of creating a new website was to update our image and at the same time improve the navigation experience to allow you to find the information you need more quickly and easily. As one of the industry leaders, we needed a website that matched the high quality you have come to expect from All Seasons Hire. Your customer journey should begin just as smoothly and effectively as your hire experience will be.
As well as adopting a new look that ties in more closely to the HSS Group, we've completely rethought the structure of the site to make things easier to find. You can now also search for what you are looking for by product, service or sector. Additionally, the site is now compatible with the latest tablets and smartphones to allow you to keep in touch while on the move.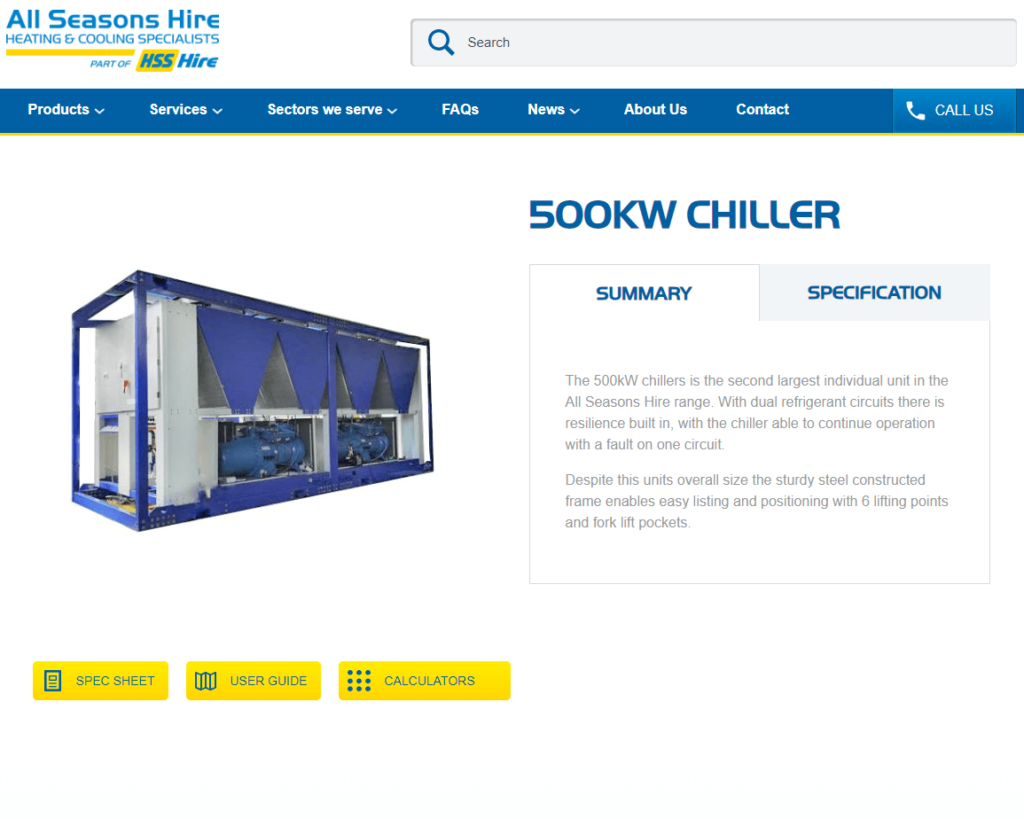 It features detailed explanations of all our products and cross hire services, and an FAQ page to clarify any lingering questions you may have. If you are stuck and not sure what you require, use the dynamic search function which will recommend suitable products and services, whilst also pointing you to examples of how we can help via blogs and case studies.
Keep visiting our site for regular updates including:
We are working on developing new and exciting key services.
We will be sharing more industry news regularly.
We are growing…fast! we're constantly on the lookout for new talent to join our team.
Our national distribution footprint is ever-evolving with improved locations alongside our Group distribution centres.
We have more investment than ever before into new and current products ensuring we remain the leader with the youngest fleet on the market.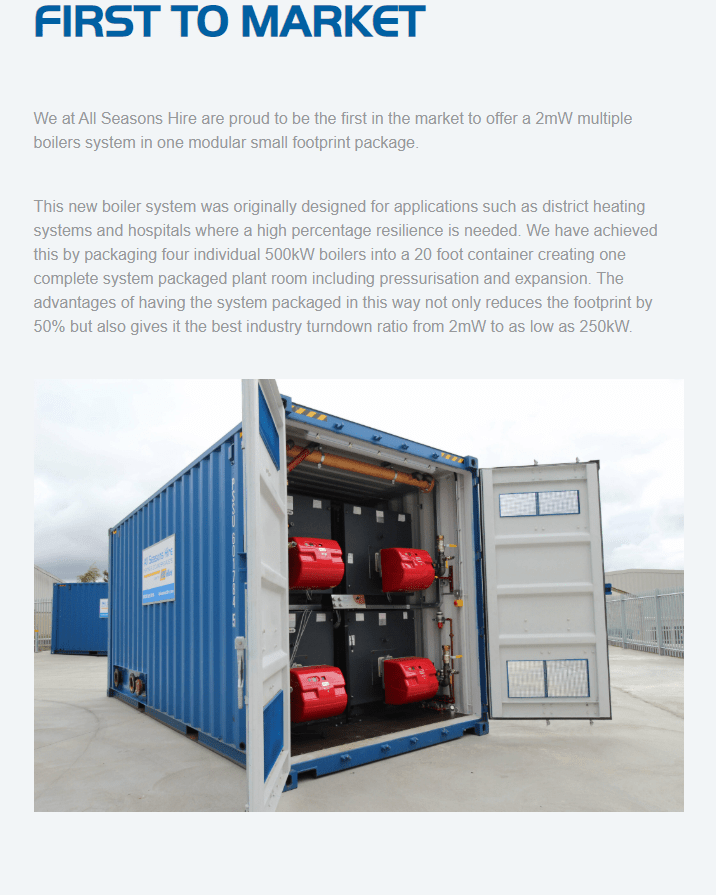 We will be updating our blog regularly to keep you in touch with all the newest updates from All Seasons Hire and the industries we work in.
So, we invite you to take a tour around our new website and bookmark our blog. Why not connect with us on social media (Facebook, Twitter and LinkedIn) to stay up to date on our news. We can also help you with any HVAC cross hire services through our HSS group and Onecall. If you want to know more call us on 01264 387370 or email us at info@allseasonshire.com or use our new Live Chat function where you can interact with us online.