With the weather now on the turn our chiller hire is rapidly on the increase with units going out daily for use in Hospitals, Supermarkets, Manufacturing Facilities and Data Centres.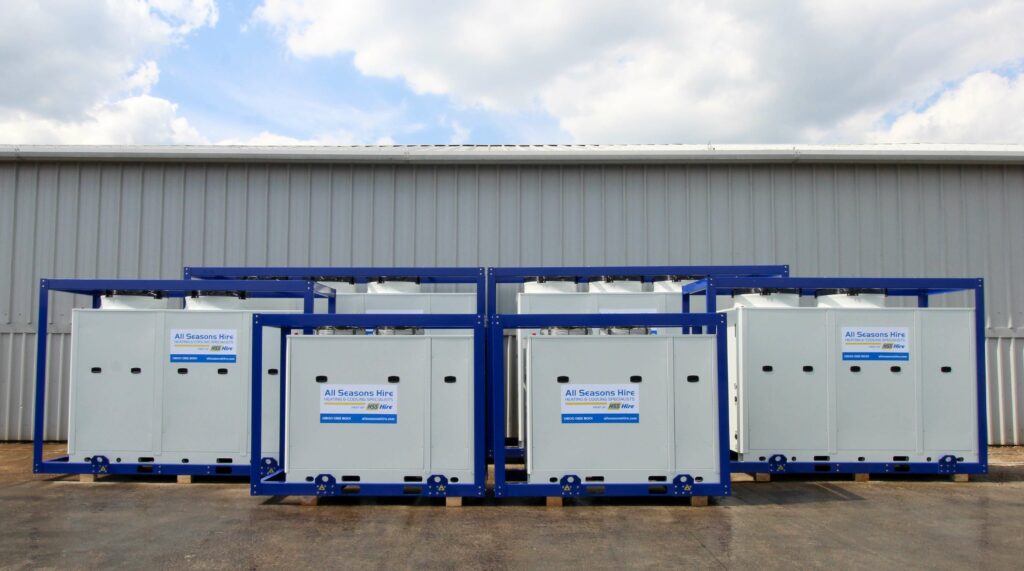 All Seasons Hire has one of the industries youngest and modern fleets of hire chillers, containing a complete range of equipment that can cover every application imaginable, from air conditioning to process cooling. Our Chillers are bespoke built to our own specifications so you can be assured of their quality. With output ranging from 5kW to 750kW we can also provide multi megawatt solutions through the installation of multiple chillers, with cooling output ranging from +20C to -10C.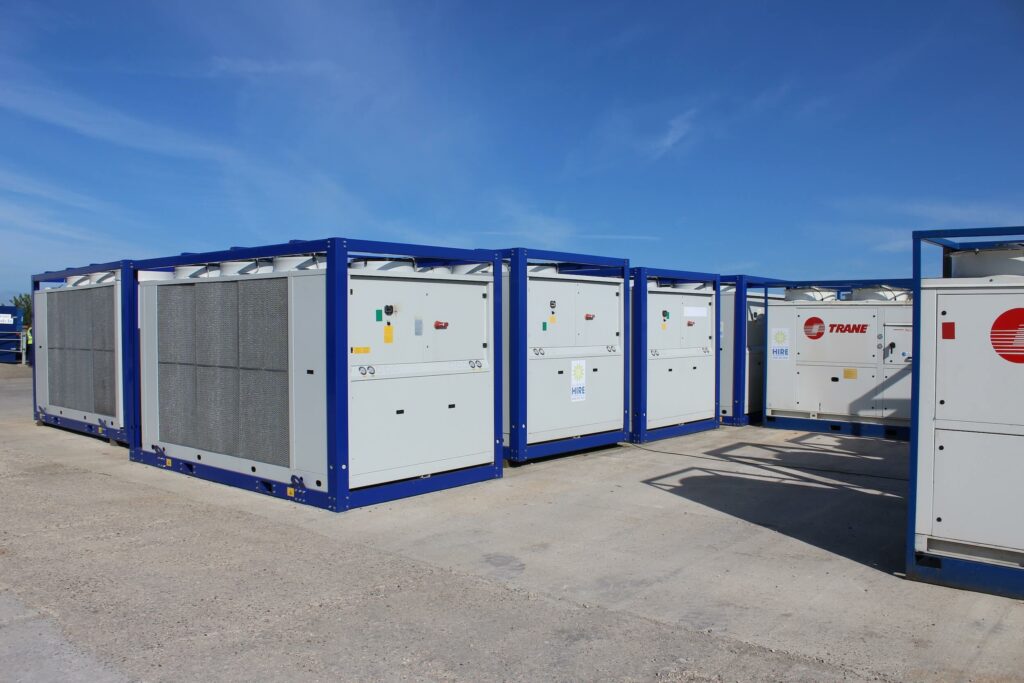 Chiller solutions
We pride ourselves on our ability to deliver bespoke emergency chiller hire solutions as quickly as off the shelf ones. Couple this with our nationwide team of fully qualified, F gas certified engineers we are well versed in providing full turn-key solutions.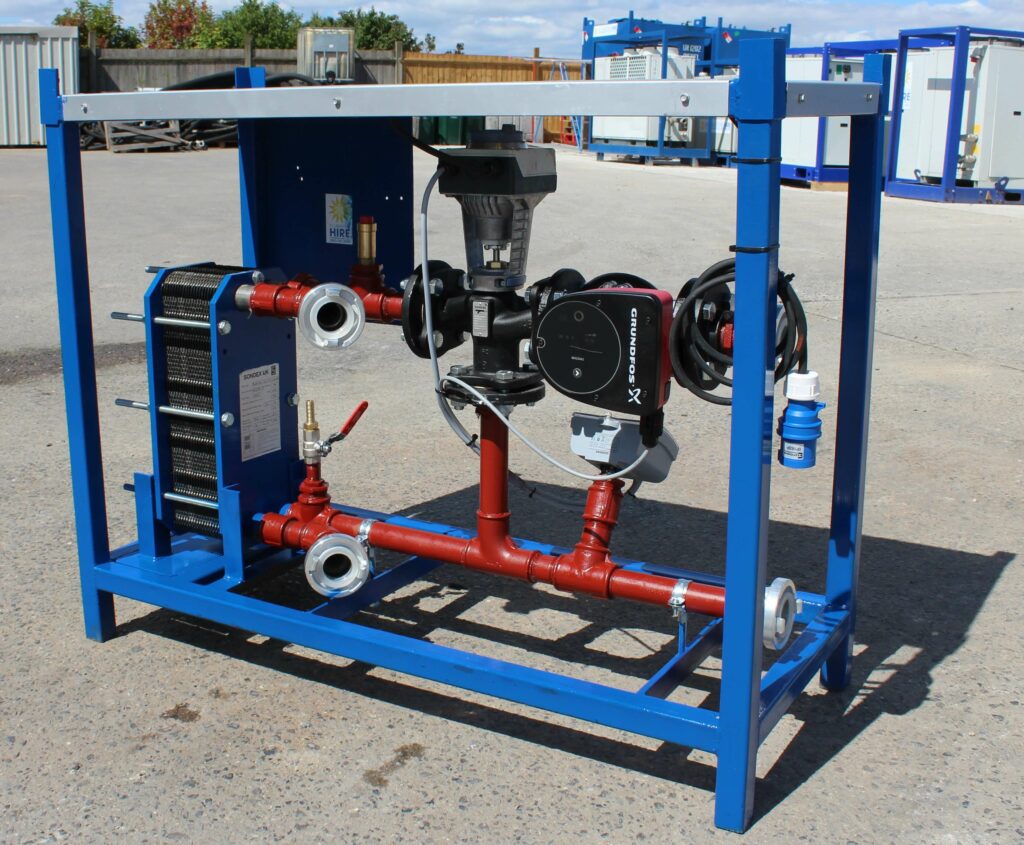 Some of the equipment our mobile chillers can be coupled with includes air handlers, low loss headers, inverter driven pumps, bypass systems, water storage tanks and intelligent plate heat exchangers with secondary circuit temperature control. These allow us to turn our temporary chillers to almost any application from marquee cooling, when coupled with air handlers, to bypass systems in process cooling applications. There really is no limit to what our engineers can achieve with the equipment that we can provide.
For more information check out our extensive Chiller range. Alternatively, please contact us here or call us on 01264 387370 for more information.