Pharmaceutical Manufacturer Suffers Cooling System Failure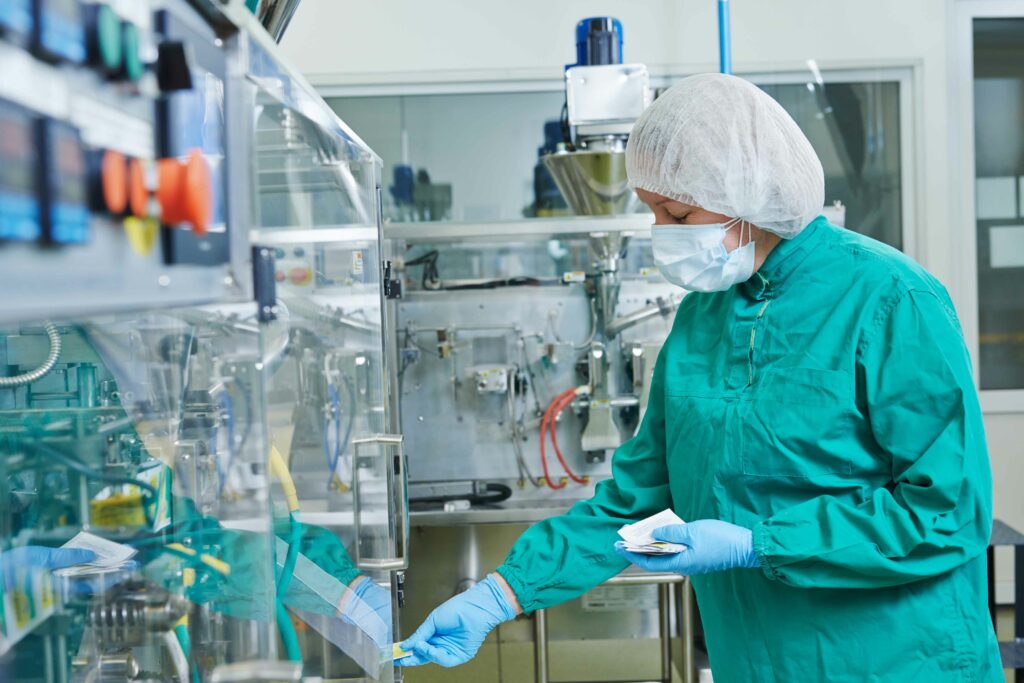 A leading Pharmaceutical Manufacturer was caught out recently when their cooling system suffered a catastrophic failure. Their facilities management contacted us straight away.
The system that failed was responsible for cooling clean rooms, packaging areas and manufacturing process areas. This caused the factory to close during a peak production period and an urgent solution was needed fast.
Our technical team got out to the site at 7.30 pm within two hours of the call to carry out a survey and design a solution that was quick and efficient. Four 500kW chillers, two self-contained 1000kVA power generators and all the enabling works were ordered and dispatched to site and delivered the following day.
Our fully experienced site installation team worked closely with the site facilities team and installed the complete system. Due to the complexity of the system integration works the equipment installation and commissioning was completed in the hours of darkness.
Communications between the facilities management company and the end-user were handled completely by our Project Manager to ensure alignment and key timings were met.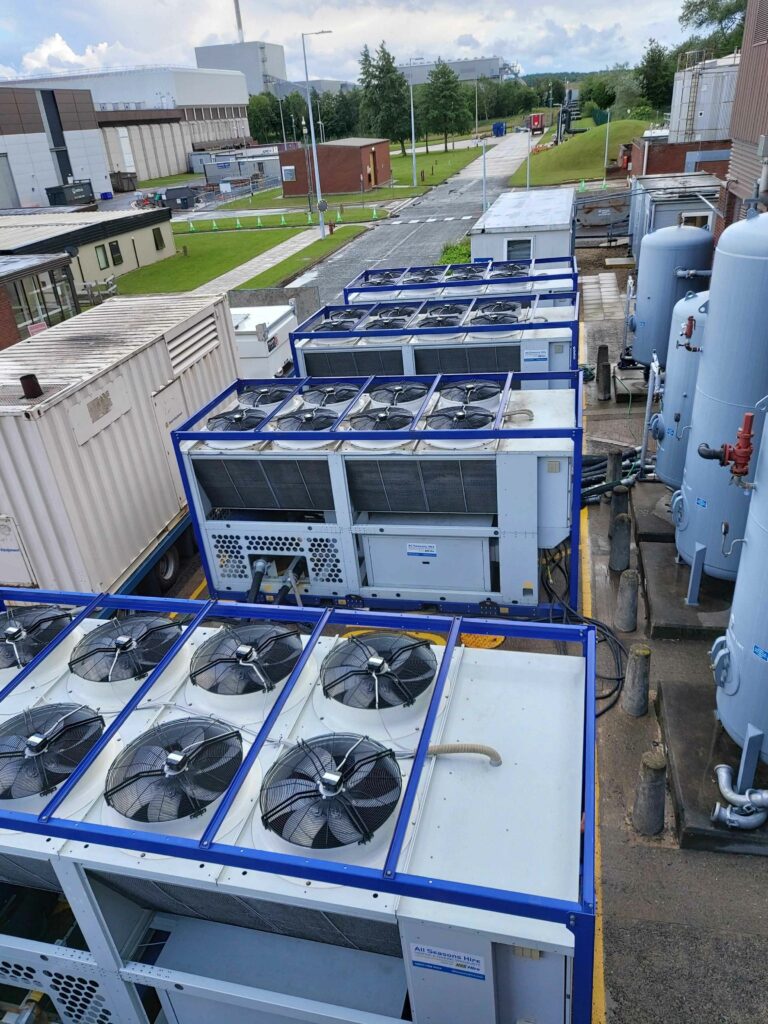 We also provided a complete fuel management system utilising secure telemetry solution meaning the diesel for the power generators is stored locally in fuel tanks and as it is consumed by the power generators, the fuel level in the tank is remotely monitored by dedicated All Seasons Hire staff.
Fuel replenishment is fully managed by us so that the fuel does not run out and the temporary plant runs seamlessly.
Overall this solution was turned around and in place within 24 hours of the first phone call to All Seasons Hire. This ensured the pharmaceutical company was able to get production back up and running with minimal downtime, saving them on cost and little disruption to production.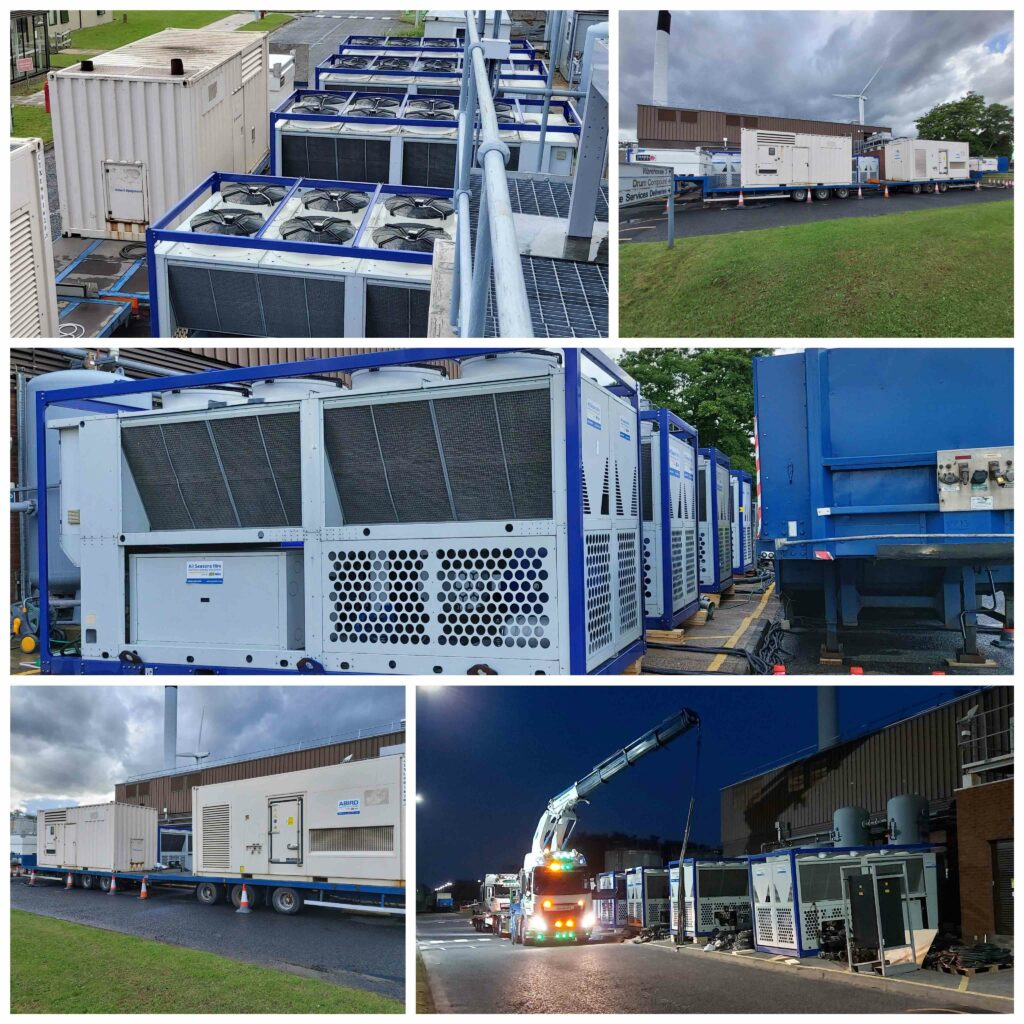 The 500kW chiller is just one of the sizes in our wide range of options available. Please check out our full range of chillers and coolers. For power generators visit our sister company ABird/Apex Power Solutions pages here. Contact us if we can help you in your business or call us on 01264 387370