Portable Heating Family with All Seasons Hire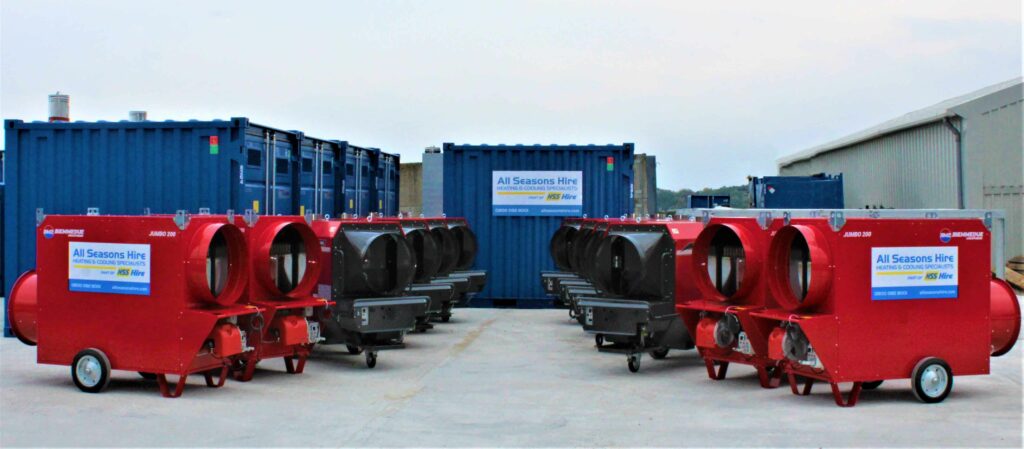 "Some applications simply require a fast, effective, clean, robust heating solution… In these situations, All Seasons Hire, with one of the largest, most versatile heat for hire fleets in the UK, can tailor a solution to exactly meet your needs"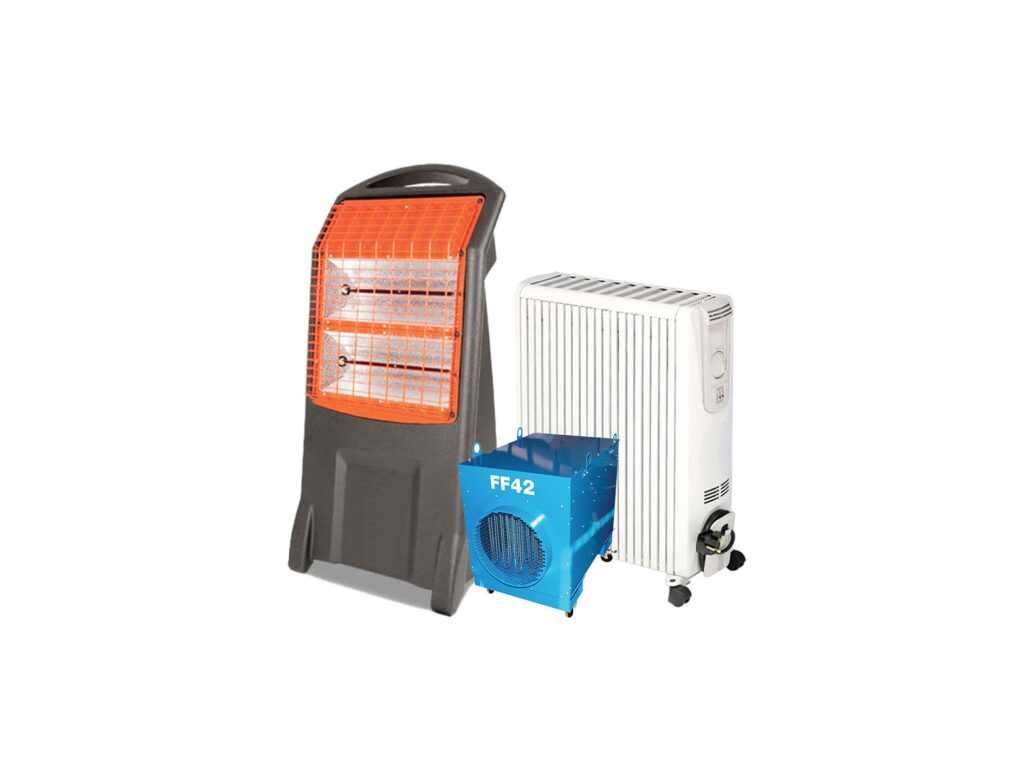 Ideal for commercial premises, offices, nursing homes and retail, our range of small electric heaters can really turn up the heat when needed, due to their compact design they can be positioned right where the heat is needed helping provide a comfortable, safe working environment. Our knowledgeable staff can help you decide on the best solution for your building environment, and unlike other hire companies, the All Seasons Hire experience doesn't end when you place an order, our experienced delivery teams will position and check the units, instruct you on safe operation and ensure your totally satisfied before leaving site.
Our larger 3 phase electric heaters are extremely versatile and can provide a clean, efficient source of heat across a multitude of applications from garages and showrooms, manufacturing areas and workshops, leisure and large retail facilities through to film & TV locations we can provide a robust solution to your application, all with the All Seasons Hire eye for detail and quality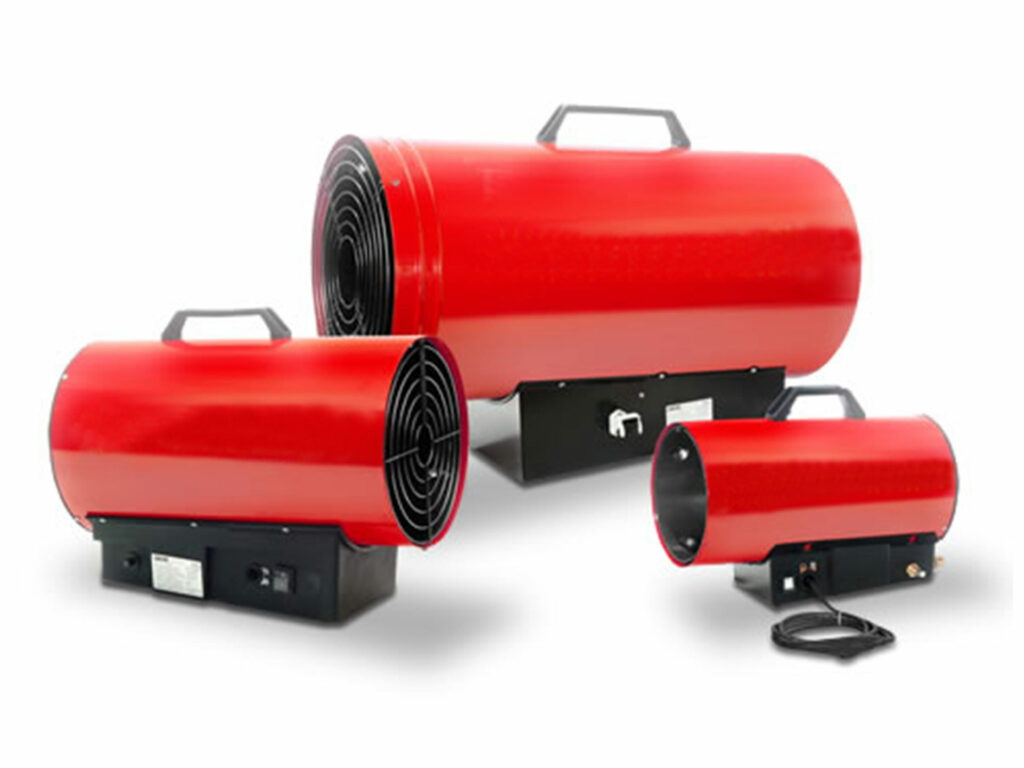 When large volumes of heat are required, our range of indirect fired oil heaters take some beating. With packages from 25kW to multimW we have yet to find a space we can't heat to the satisfaction of the client. The units can be configured to provide full fresh air, ideal if your trying to increase ventilation into an area, or recirculate air should your existing ventilation be adequate.
Whatever the space or complexities on site, All Seasons will be able to provide a turnkey installation to suit your needs and your budget.
In warehouses we can provide either background heat to ensure the welfare needs of the staff are met or a fully designed system to ensure your products are kept to a required temperature and RH%.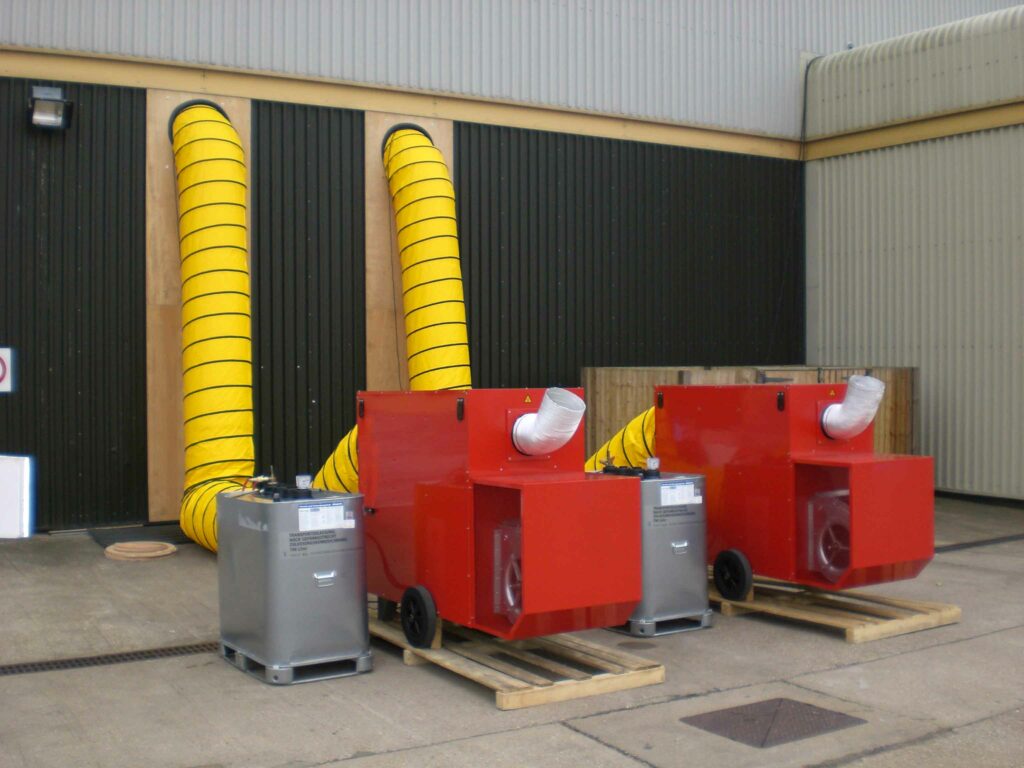 When it comes to large spaces such as aircraft hangers we have worked nationally both on commercial and military sites to provide large volumes of heat, ensuring people and equipment are kept at the optimum temperatures.
We regularly provide heating solutions into distribution hubs where doors are constantly in use, and people constantly on the move, food and beverage factories where hygiene is of critical importance and sites where temperature is critical for the manufacturing process.
We have installed heating systems in busy airports, nuclear power plants, petrochemical sites, pharmaceutical manufacturers and agricultural companies such as flower growers and packers, if it needs heating, the chances are we've tackled something similar in the past!
For larger projects we have a team of technical designers and project managers to make sure even the most complex jobs go in with the minimum of fuss.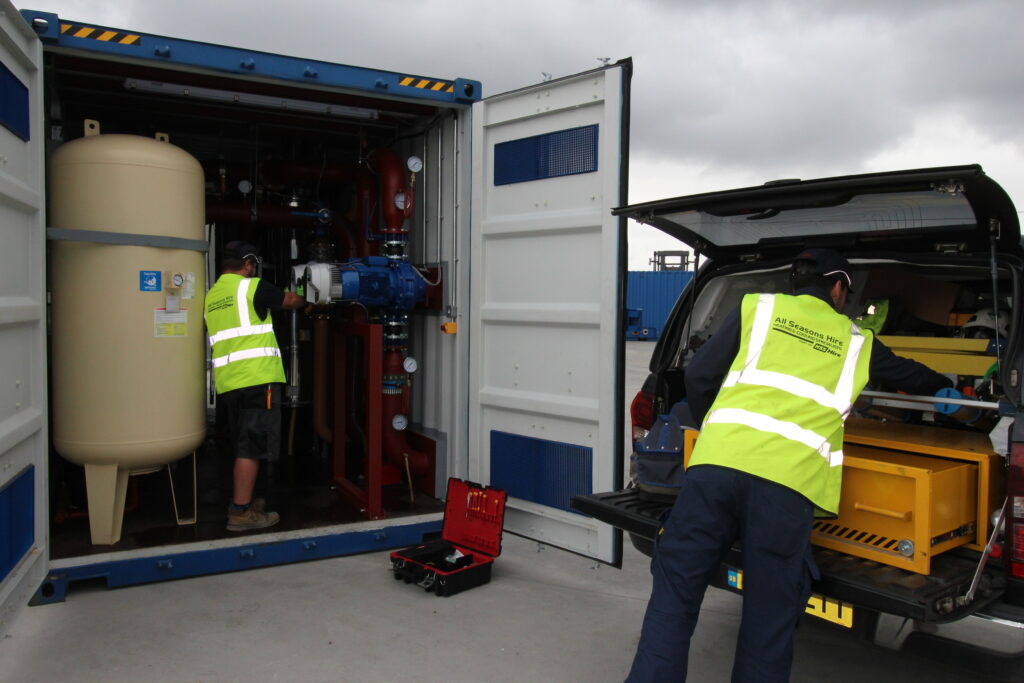 All of our engineers are directly employed, are fully trained and all of our equipment is regularly serviced and tested (T&R) before delivery. We have one of the youngest equipment age profiles in the UK