Following a call for help from one of the UK's leading national supermarket chains, due to a failure of boiler plant at one of their branches, a site visit was quickly arranged to see exactly what help was required. The site's main boiler system had failed leaving the supermarket without heating and hot water but it took only a matter of a few hours from the initial call and site survey to have the temporary replacement equipment on its way.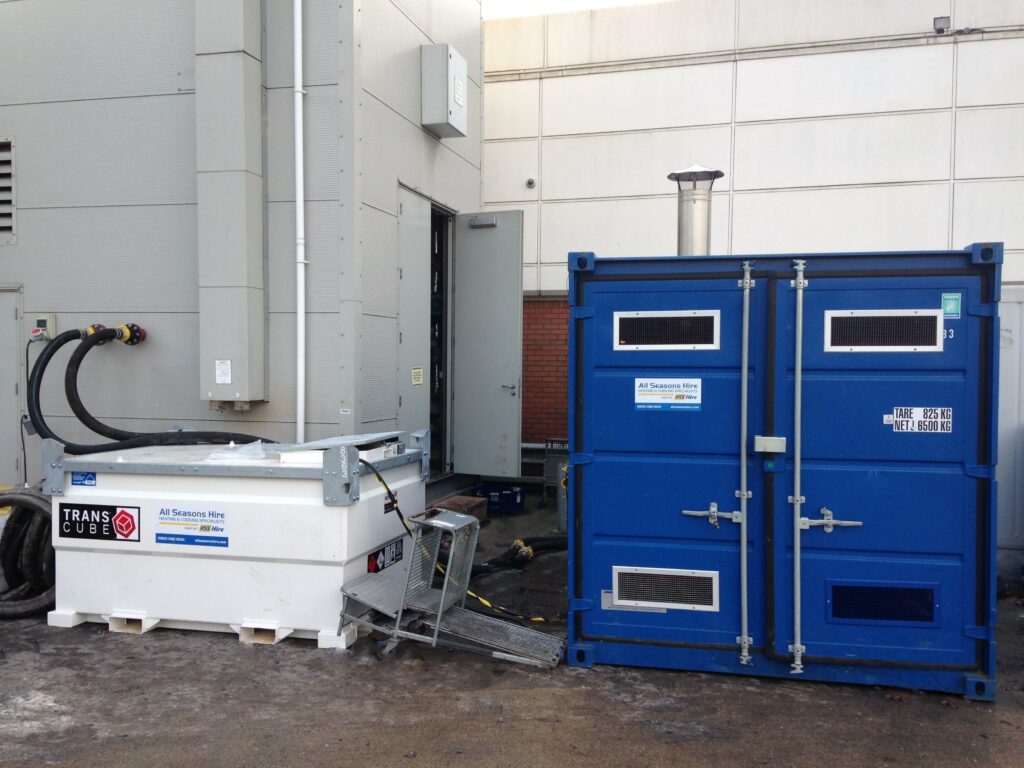 With the components picked and loaded, the Hiab left for its installation at the flagship store in the Midlands. All Seasons Hire engineers were waiting on site ready to make the connections and get the system back up and running as quickly as possible. The system was installed, commissioned and tested in just a few hours, resulting in minimum disruption to the store and general public. Once again, another great solution provided in just a few hours start to finish and another very satisfied client.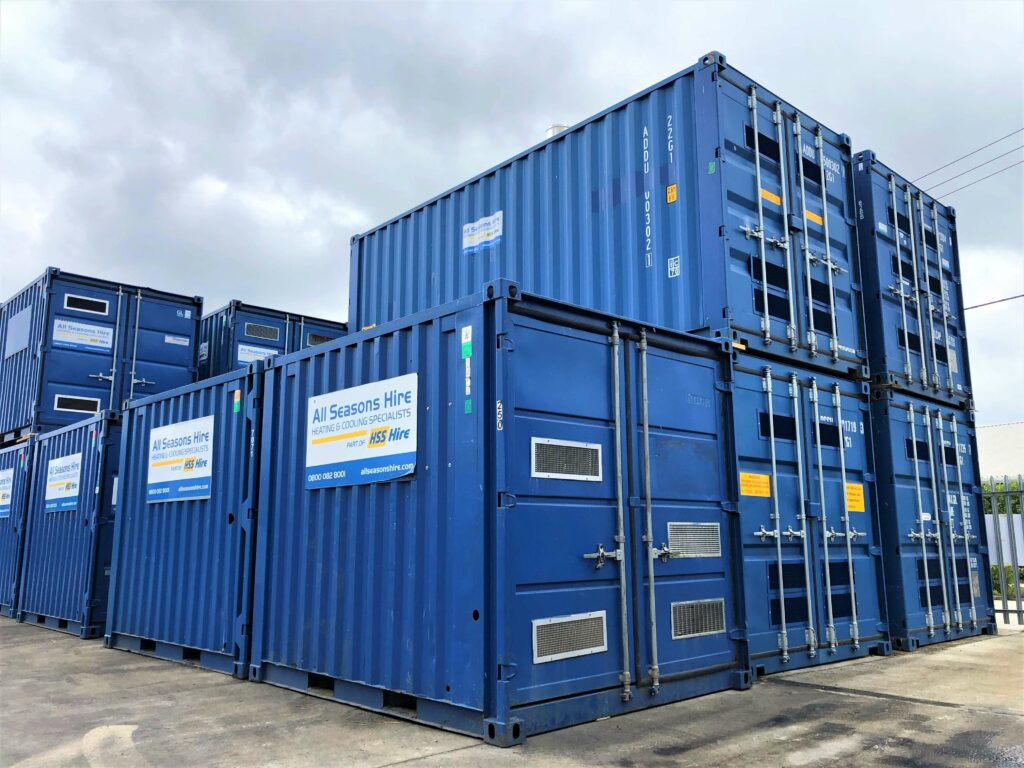 Containerised Boiler Packages
The Boiler used was a 500 kW packaged boiler system built by our own engineers and provides a fast efficient solution to a wide range of applications that require heating and hot water. All Seasons Hire packaged boilers are housed in vandal proof sound and thermally insulated steel containers, delivering up to 2mW per unit from oil or gas fed burners.
The 500kW Boiler is just one of the sizes in our wide range of technically advanced boilers. Please check out the full Boiler range and please contact us if we can help you in your business. Alternatively call us on 01264 387370