Many sources agree that the summer of 2020 could be one of the hottest in 40 years with record temperatures expected. This will obviously be great news as we come out of a lockdown period. However this can also be hell for those who work in homes, offices and building with poor and inefficient air conditioning.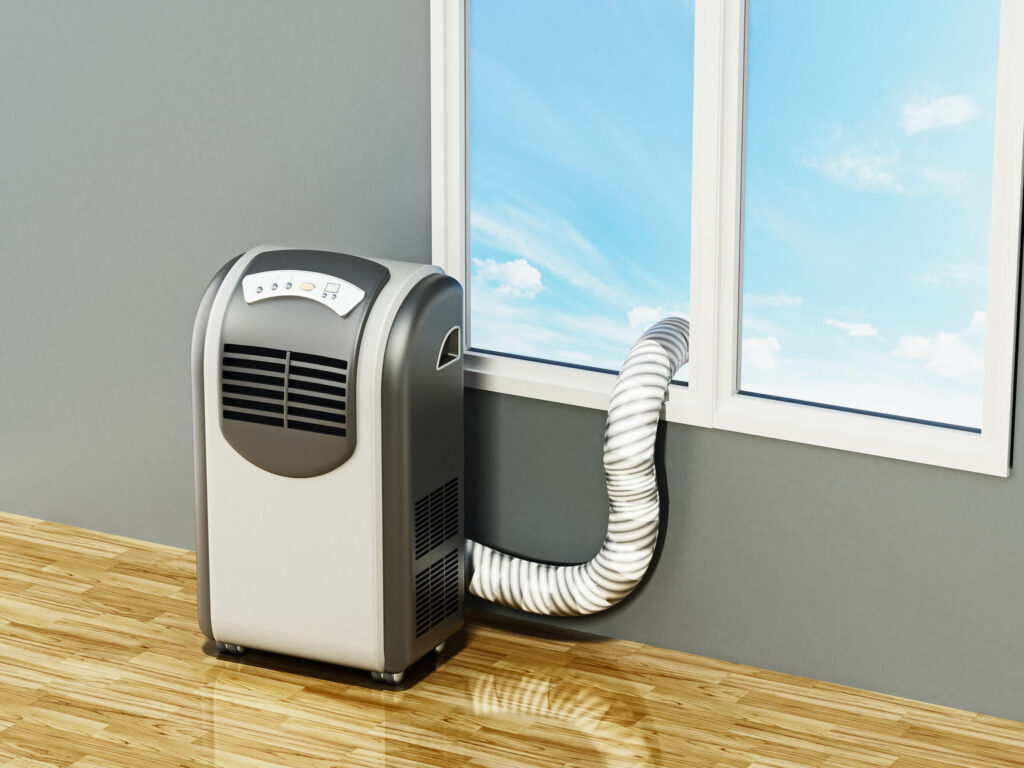 Should you be in this position or your usually reliable A/C breakdown, look no further All Seasons Hire have the very latest and comprehensive range of Air Conditioning hire units available for temporary hire in the market today.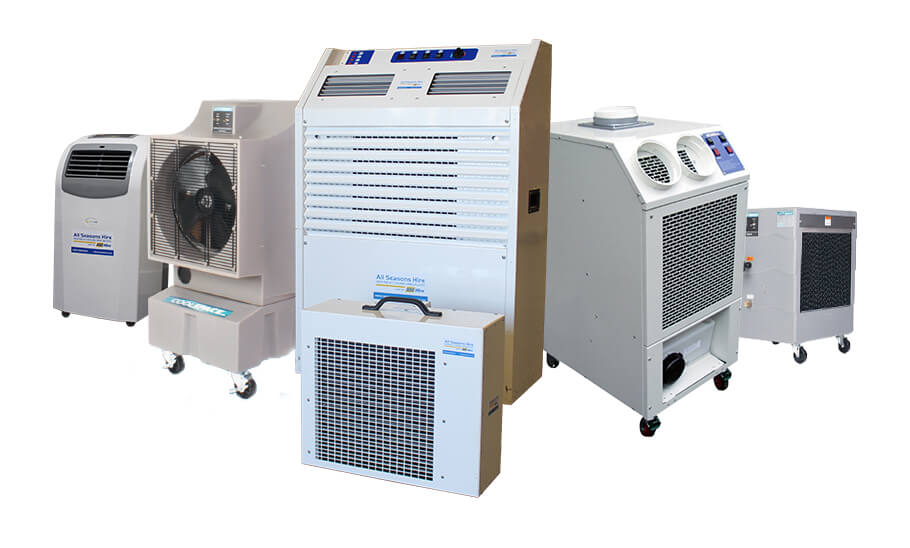 Portable Cooling Solution
We offer complete cooling solutions with fast nationwide delivery and installation. Our range includes air conditioning units for hire from 3.5kW up to 10.25kW and can be split into 3 distinct types, Exhaust Tube Air Conditioners, Split Type Air Conditioners and Evaporative Coolers.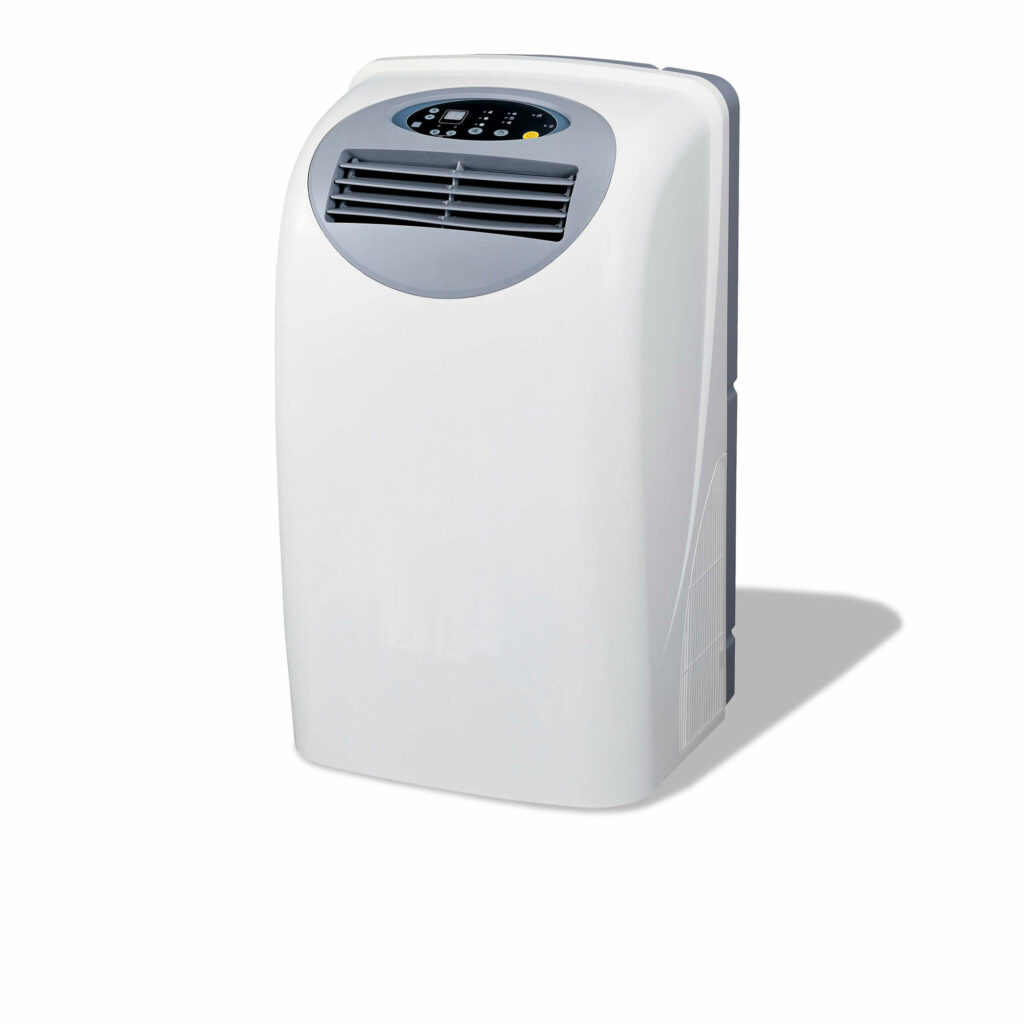 Exhaust Tube Air Conditioners
This style of portable air con unit offers the simplest way of adding temporary air conditioning to a wide variety of spaces. These units are versatile with a power range between 4.1kw and 10.25kw making them ideal for most requirements. They can also be scaled to provide a larger cooling capacity.
Installation of exhaust tube air conditioners is extremely simple. It involves plugging into a power socket, aiming the heat duct either out of a window or into a ceiling void and switching the unit on. These machines represent ease of use and effective cooling for you making them perfect for emergency air conditioning rental.
Split Type Portable Air Conditioners
These air con hire units offer the most efficient option for emergency air conditioner hire. They work by using two separate units connected by up to 30 metres of water hose. The indoor unit removes heat from the room & rejects the heat into a closed water loop. The water is cooled in a radiator inside the outdoor unit which rejects the heat
The 30 metre hose means that you can cool rooms without immediate ventilation. As long as you can place the condensing unit externally to the room you're cooling that is. The high efficiency of this type of air conditioning unit makes it an ideal choice for emergency server room applications or any other demanding situations you may encounter.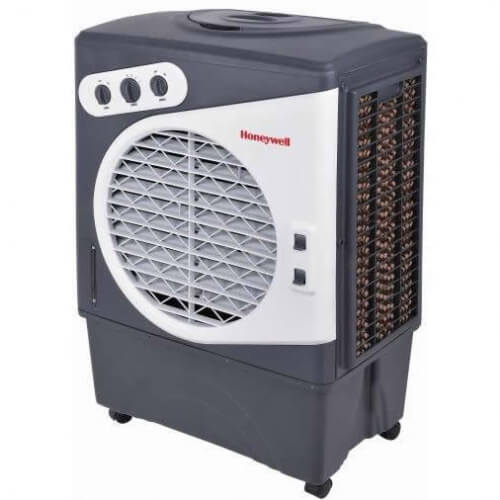 Evaporative Coolers
Sometimes portable air con hire units are not an option for providing cooling to an area. In these cases evaporative cooler hire can be the perfect alternative. Unlike portable air conditioning units these free standing mobile air coolers do not need anywhere to vent hot air to. This makes them ideal for areas with no windows or ceiling void.
This is due to the fact they work by the process of evaporation. You simply fill the unit with cold water and as this evaporates it draws heat out of the air that is moved through the unit by a fan.
For more information check out our extensive Portable Cooling range. Alternatively, please contact us here or call us on 01264 387370 for more information.