Bigger and better than ever!
Welcome to Unit 3!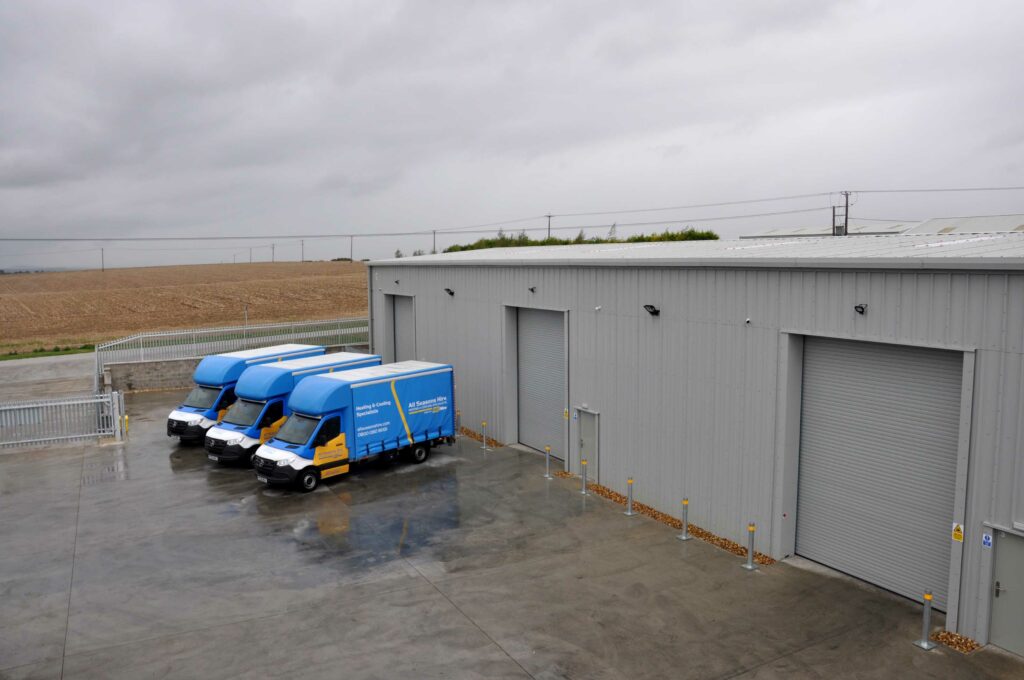 Here at All Seasons, we have been investing in our future since inception and this year has been no different despite the challenging events of 2020.
This year we have opened up our new warehousing facility next to our existing head office site in the beautiful countryside of Andover Down in Hampshire. It's not quite the Kengo Kuma's Stadium in Japan, but to us, it's just as much of a big deal!
Welcome to Unit 3!
In the last few months, we have been working tirelessly to open up our new warehousing unit to house our ever-expanding fleet of portable heating and cooling stock. After months of improvising and working in restricted space as old storage units were rebuilt, the All Seasons Hire employees and equipment were able to move into a purpose built facility. This helped provide the much-needed space to house all the new portable stock we have invested in and also free up much needed space across the rest of our distribution and engineering facility.
The new building means that a modern fleet and forward-looking production techniques can now be used to further consolidate and expand All Seasons Hire's status as a nationwide expert in HVAC equipment.
We also invested in vehicle fleet to provide our customers with their heating and cooling requirements as close to their first call as possible. This in turn means we are running our transport more efficiently in terms of cost and carbon footprint, whilst also providing a safe and secure way to transport your hires to and from site.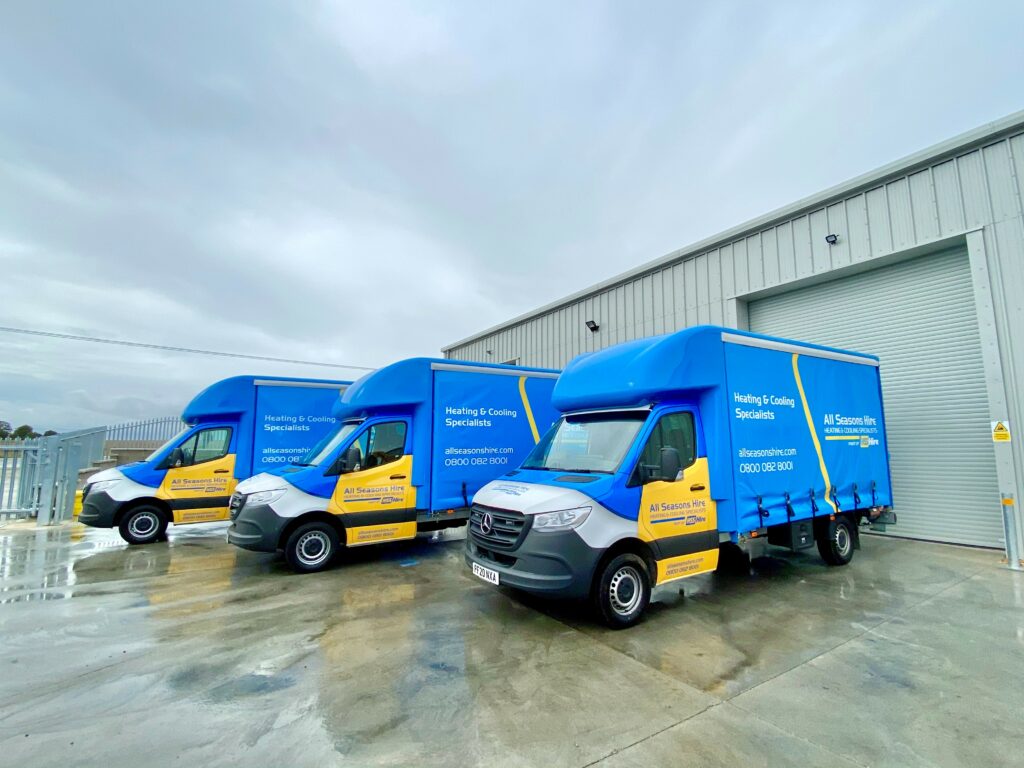 All Seasons Hire is a nationwide specialist in portable heating and air conditioning hire. With a complete range from 3kw to 230kw heating and cooling portable units, delivered and installed quickly nationwide.
To find out more about how we can assist you with your heating and cooling needs, call us now on 01264 387370 or email info@allseasonshire.com